Capabilities: CNC MACHINING
Multi-Axis Machining enables the creation of high precision components
This subtractive manufacturing process uses computerized pre-programmed software and code to control the movement of lathes and mills used to produce a variety of components. Initially an added-value capability, CNC machining has been adopted by Optiforms to produce high precision, custom components with tight tolerances.
Machine Shop
DMG MORI DMU 75 monoBLOCK
DMG 50 Gen 2
Haas VF2, VM2, VM3, VF3YT
Takisawa 1000, 2000 Lathes
Specialty Materials
Invar
Kovar
304L
Titanium
Beryllium Copper
Nickel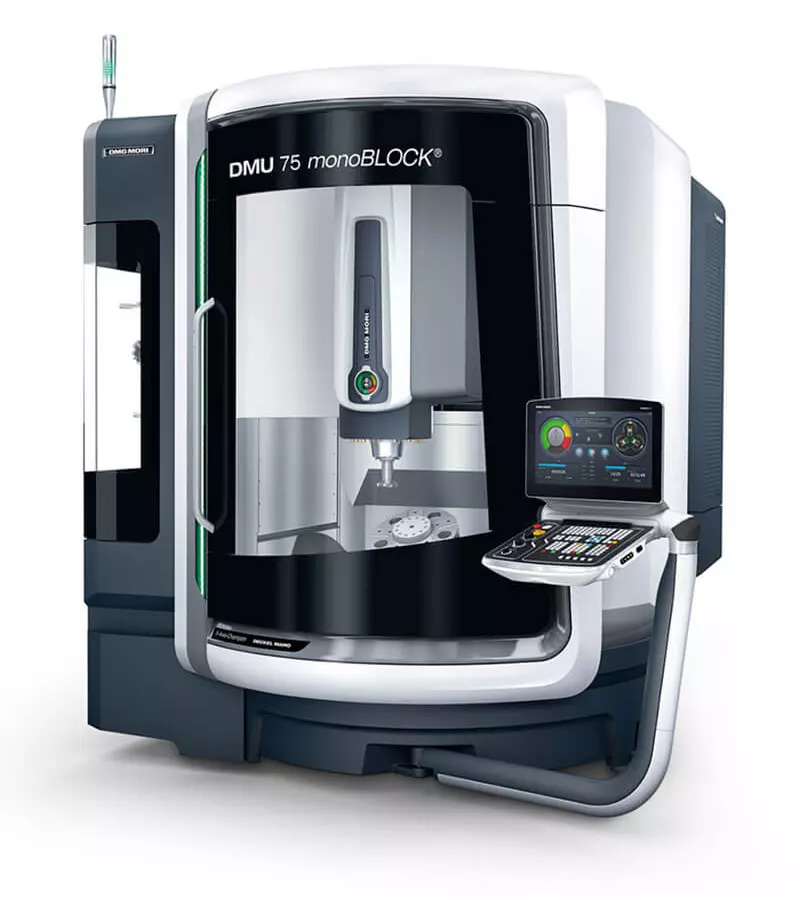 TURNING
Y Axis
ST20Y w/ Live Tooling
Up to 3.5" Bar Capacity
Up to 16" Turning Diameter
Up to 22.5 Z Travel
Renishaw Probing System
Programmable Live Center
MILLING
5 Axis High Speed Capabilities
Renishaw Probing System
Dynamic Work Offsets
Up to X-30" Y-25.6" Z-22" Travel;
1,323 lbs. table load; 25.6 table dia.
MACHINE SHOP SUPPORT
Electrical Discharge Machining (EDM)
CNC Saw
Laser Cutting
Full Compliment of Conventional Metal
Fabrication Machines