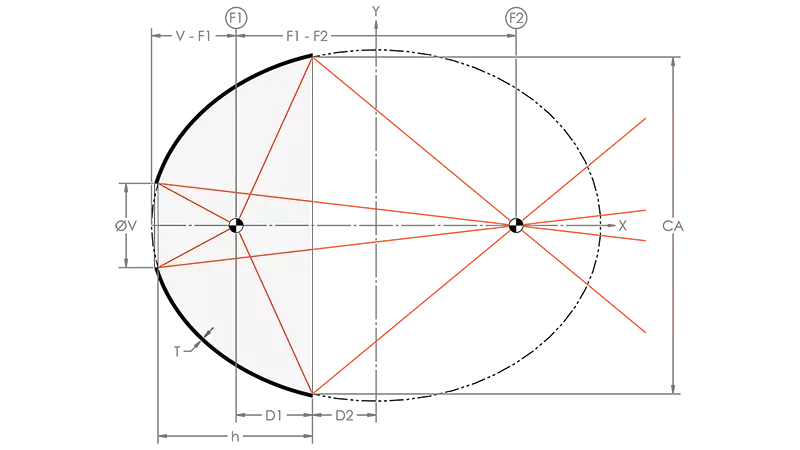 Elliptical Reflector Diagram
An elliptical reflector collects light rays generated from a primary focal point and directs it to a secondary focal point.
Direct light energy from a primary focal point to a secondary focal point
Profile Eliminates Spherical Aberration
Surface Enhancements: Optical Coatings
Optiforms Off-the-Shelf Elliptical Reflectors
Stock reflectors are coated with electro-deposited bright rhodium. 
*F = Flange
*NV = No Vertex
Need a Custom Elliptical Reflector?
Custom CA and V-DIA Dimensions Available
Electroforming Process
The electroforming manufacturing method generates an exact copy via replication in metal (typically nickel) of a master mandrel by a process called electrodeposition. Specific benefits of electroforming are low unit costs, exact atomic scale, repeatability and excellent process control for quality. Often times the design engineer will find electroforming is preferred for many applications requiring a complex true geometric shape form factor, thin walls, and high repeatability.